Bill Gates…Anatomy of a President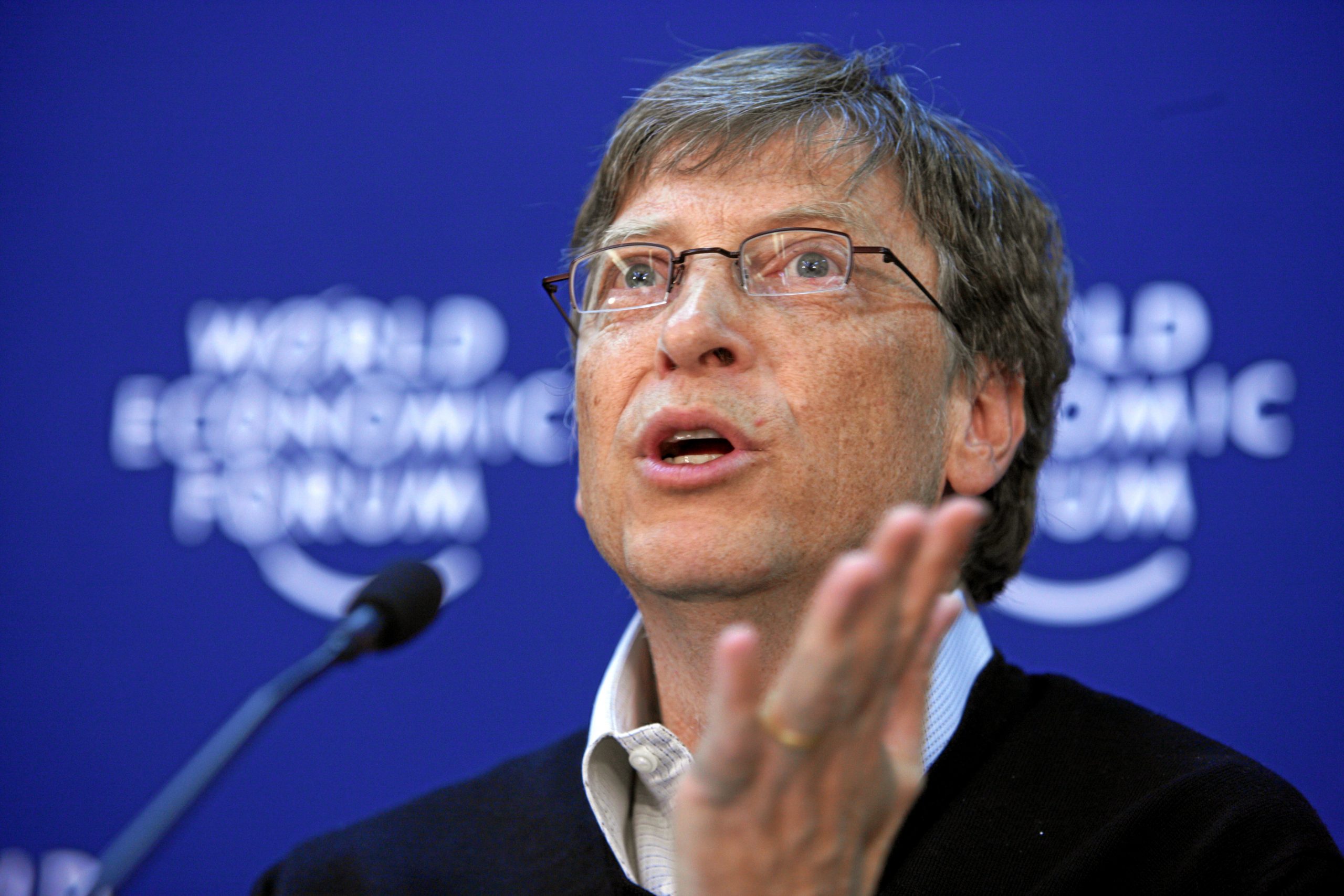 I know, I know, it's not going to happen. He's not a politician and he's not likely to accept even if he was asked. He would probably offer the excuse that he's not at a stage in his life where this is something he would want to do. But a guy has got to dream. Maybe we can prep ourselves to insist that we include some of Gates' character and ability in our next Presidents. He's smart. He's a leader, an entrepreneur, a thinker and an innovator. He has heart and most important of all, he's a doer. 
Let's look at a few of his achievements that would qualify him to be the President of the United States.
Businessman, Entrepreneur
Starting from his parent's garage he created the world's largest company, Microsoft, which currently employees 150,000 workers. He understood that software and not hardware would be the core of the computer business. Early on he developed the BASIC programming system and then developed the MS-DOS system for IBM and expanded its use with the WINDOWS system which quickly became the operating system for most home and work computers. Microsoft is, without question, the most important and the most successful software company ever. 77% of all of the world's computers are driven by Microsoft-based software.
Innovator
Gates' interest in innovation goes far beyond computer sciences. For 20 years, well before we had entered into a climate change debate, he has been pushing and speaking out for the development of carbon- free energy; solar, wind and nuclear power. He established and funded a major Nuclear Power initiative: TerraPower to provide electricity to small and not so small communities around the world In his work in Africa he understood that a major limitation to the use of modern medicine was the actual delivery of anti-malaria and anti-HIV/AIDS drugs to remote areas and developed innovative distribution systems that have saved literally millions of lives.
Thinker
He's gone far and beyond the development of novel software with Microsoft. He has literally revolutionized the way we work and the way we communicate. He had a dream of "a PC on every desk" and through his efforts, that dream materialized
Bill Gates has a deep understanding of the issues and dangers that mankind faces. For more than a decade he's been talking about the dangers of global warming and the need to develop alternatives to fossil fuels. Similarly, he's been talking about how unprepared we are to tackle or avoid the breakout of a virus like the current Coronavirus Pandemic. He has spoken out about these issues, not only today but over the course of the last fifteen years. He has pleaded with government leaders to pay attention and he has invested billions of his own dollars into finding solutions. HE UNDERSTANDS.
Philanthropist
He established the Bill and Melinda Gates Foundation (current value $45B) and with Warren Buffet established the Giving Pledge where some of the wealthiest people in the world have committed to donate at least 50% of their worth to charitable causes. At least 9 billionaires have followed suit and committed 90% of their wealth to "giving". The Gates and Buffet initiative has resulted in a whole new level of giving and a lot of it is directed to the betterment of mankind, much of it in the realm of Health.
Champion of the Disadvantaged
Much of Gates' work both individually and through his foundation is directed at the "underprivileged". He and his foundations have made major inroads into improving the plight of the poor in Africa. Whether it is the delivery of HIV/AIDS medications to remote parts of the country, improving the quality and quantity of health care systems, bringing electricity to remote areas, helping to provide clean water or helping farmer's increase their yields, the Gates Foundations has been front and centre of providing aid and improving the lives of many disadvantaged. Even his work in innovative nuclear energy has aimed at bringing electricity to the poor in Africa.  In the United states, he has committed major funding towards increasing the quality of Public Education.
These are clearly some of the qualities that we might expect from the proverbial "Leader of the Free World" and someone who each of us might like to be our leader.
Well we may not be able to get Bill Gates as the next US President but certainly we should ask how the various candidates would measure up to him.
Now how do you think Donald Trump would score?
. . . 
Image courtesy of World Economic Forum